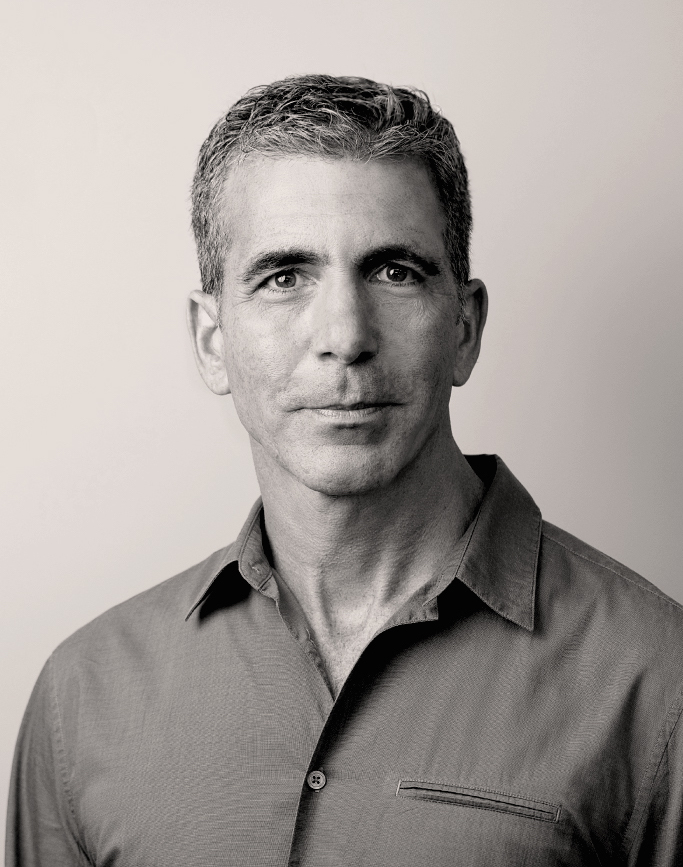 "Giving back is about preserving what's important, progressing innovation, and providing a better world for our future."
RAISING FUNDS AND AWARENESS FOR THE EXPANDED SCOPE OF SERVICES AT SAMARITAN DAYTOP VILLAGE, HADAR IS MATCHING ALL DONATIONS – DOLLAR FOR DOLLAR.
About The Eric D. Hadar Family Foundation
In 2015, Hadar established The Eric D. Hadar Family Foundation to support the causes that mean the most to him. The Foundation is dedicated to funding institutions at the forefront of researching substance abuse treatment and prevention, aiding individuals and their families in recovery, as well as championing inner-city children from disadvantaged backgrounds.
In 2017, Samaritan Daytop Village Foundation honored Hadar and The Foundation for their substantial gifts and his ongoing involvement and support.
In 2019, The Eric D. Hadar Family Foundation made a $3 Million Dollar donation to Columbia University. This generous contribution supports the Distinguished Lecture Fund and Research Fund, which will be used to sponsor fellowships, research projects, and laboratory infrastructure to explore the antecedents and consequences of substance use, abuse and dependence. It also endowed an annual lecture series to disseminate the latest research in the field.
DEDICATED TO MAKING A DIFFERENCE
Eric Hadar has earned a reputation for weaving community enrichment into his projects by identifying creative strategies to solve complex challenges.
MOUNT KISCO
CHILD CARE CENTER
"MKCCC sincerely appreciates Eric's support and commitment to the 200+ children we serve each year. We are honored that Eric recognizes the importance of the work that we do at MKCCC and enables us to help each child reach their potential." — DAWN MEYERSKI, MKCCC EXECUTIVE DIRECTOR
MT. KISCO CHILD CARE CENTER
Providing high quality, affordable childcare and early education to a diverse group of children in a safe, healthy environment. Emphasizing on child's intellectual, physical, emotional, social development and self-esteem.
YOUNG JEWISH
PROFESSIONALS 
"Eric has been very generous with many different philanthropic causes and has always been there to support various different initiatives. He specifically has taken interest on our behalf both with his financial resources and his time, by mentoring young people at the early stages of their career. " — — RABBI NAFTALI ROTENSTREICH, YJP
YOUNG JEWISH PROFESSIONALS 
Connecting young Jewish professionals to networking opportunities with CEOs and fellow peers in related industries. Hadar serves as a mentor for those in YJP who are interested in a career in real estate.
SAMARITAN DAYTOP VILLAGE FOUNDATION
"We are deeply indebted to The Eric D. Hadar Family Foundation for all it has done to help advance our mission of fighting substance abuse disorder with the promise of treatment and recovery"
— TITO HERNANDEZ, PRESIDENT AND CEO
SAMARITAN DAYTOP VILLAGE
A health and human services organization offering treatment and aftercare for those suffering with the disease of addiction in 50 locations in New York City. Servicing men, women, adolescents, babies, and the homeless.
COLUMBIA UNIVERSITY DEPARTMENT OF PSYCHIATRY
"The resources provided by the fellowship allow me to devote my time and attention fully to my research in developing novel treatments for substance use disorders, and specifically cannabis, in addition to finding new technological applications to improve both assessment and treatment." — CHRISTINA BREZING, MD
COLUMBIA UNIVERSITY DEPARTMENT OF PSYCHOLOGY
Offering dissemination of cutting-edge clinical research through lectures provided by leaders in the addiction industry and strengthening the next generation of substance abuse researchers.
NEW YORK JUNIOR TENNIS & LEARNING FOUNDATION
"Each year over 15,000 children run and play through the Cary Leeds Center for Tennis & Learning, where Eric's contributions were integral. NYJTL was delighted to recognize his generous gift by dedicating the Eric D. Hadar Family Foundation " — ANGIE CALDERWOOD, EXECUTIVE DIRECTOR NYJTL
NEW YORK JUNIOR TENNIS & LEARNING FOUNDATION
Developing the character of young people through tennis and education for a lifetime of success on and off the court.  All community and afterschool programs are offered at no cost to the participants.
REAL ESTATE BOARD
OF NEW YORK

"I know how important mentorship is for personal development, and I want to help guide the next generation of real estate professionals."
-ERIC HADAR
REAL ESTATE BOARD OF NEW YORK
The Real Estate Board Of New York offers all necessary licensing in addition to continuing education courses taught by industry leaders. Hadar has served as a member of the REBNY Board of Governors since 2001.
Eric Hadar is increasingly focusing his time and resources on community enrichment and environmental initiatives in both New York and Miami. This includes his work with The Eric D. Hadar Family Foundation, which is dedicated to funding groundbreaking research into substance abuse treatment and prevention methods; innovative ongoing support services including housing, domestic skills counseling, health care, job training; and childcare services to inner city New Yorkers in need. In 2019, Hadar formed the Miami Beach Ocean Preservation Society which is dedicated to protecting Miami's coastline and ocean ecosystem. 
A PRIVATELY HELD REAL ESTATE INVESTMENT,  DEVELOPMENT AND ASSET MANAGEMENT COMPANY
To date, Allied has acquired more than 30 properties with a total market value in excess of $3 billion. Among Allied's most notable acquisitions are the purchase of the 1.65 million square foot Citigroup Center, a trophy office building located in midtown Manhattan; the LVMH building located at the corner of Fifth Avenue and 57th Street; the former Studio 54 theater and adjacent office tower; the legendary Brill Building, a 175,000 square foot landmark retail and office building located in Times Square; a 350,000 square foot development site on West 40th Street directly overlooking Bryant Park; and The Savoy Hotel, an oceanfront hotel located on 5th Street and Ocean Drive in Miami Beach.